We put at your disposal our team of engineers, studies and methods, specialized in mechanical construction and fluid dynamics.
The use of hydraulic cylinders in the marine sector is essential for all types of equipment: The power of the mass, the extreme precision, the longevity and the reliability of hydraulics, particularly in the severe conditions of use encountered in marine environments, explain the frequent use of hydraulic cylinders in the marine sector. Whatever your equipment: ship's equipment, on-board crane, lock, lifting platform, ramp, dredger, etc., we have recognized expertise in the design, manufacture and repair of hydraulic cylinders for marine applications.
We design and manufacture cylinders adapted to the marine sector :
Steering cylinder with Homologation
Harbour or shipboard crane cylinder .
Winch brake cylinder.
Ramp cylinder : for ferries.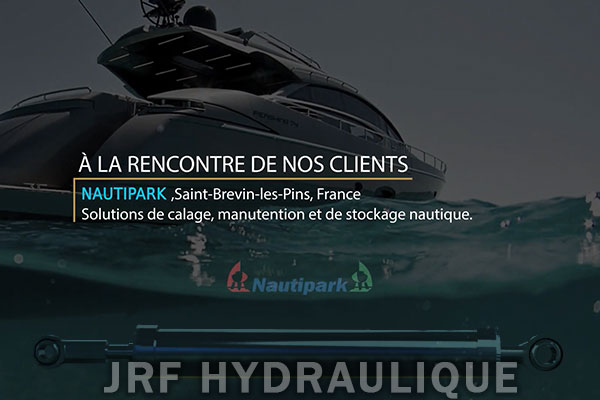 « … to be able to offer more safety and more complicated mechanisms, we have actually gone to you to design more technical trailers for boats… »
" Like Nautipark, join the JRF Hydraulic community, customers who trust us for the design and manufacture of their hydraulic cylinders in various sectors "
Design, manufacture or repair your hydraulic cylinder
From the study of your specifications or 3D drawings, we design and manufacture hydraulic cylinders...
Our machine tools and our stock of seals allow us to repair hydraulic cylinders...