We put at your disposal our team of engineers, studies and methods, specialized in mechanical engineering and fluid dynamics.
The use of cylinders in industrial handling is predominant: For telescopic mast trucks, forklifts, stackers, order pickers, ... we have an expertise recognized by many market leaders for the design, manufacturing and repairing hydraulic cylinders in lifting equipment. We have developed technical solutions adapted to the requirements of this sector of activity :
We design and manufacture cylinders adapted to the industrial sector :
Single acting hydraulic cylinder : for forklift trucks.
Position sensor : to control the safety of your machine.
End-of-stroke cushioning : fixed or adjustable.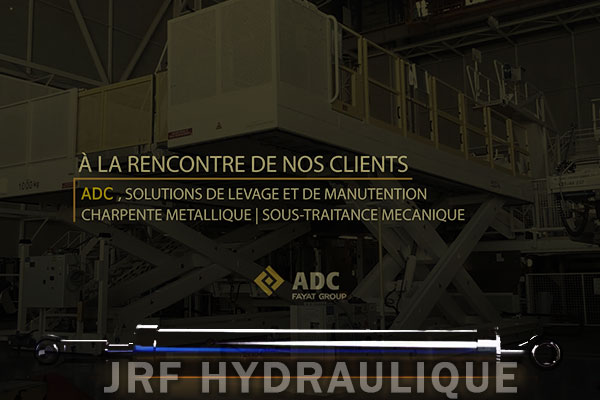 «… the manufacturer of the cylinder must often adapt to our needs which is not always obvious. Why did you choose Socomhy ? For the reasons we just mentioned : the service, quality and the reactivity… »
" Like ADC, join the JRF Hydraulics community, customers who trust us for the design and manufacture of their hydraulic cylinders in various sectors "
Design, manufacture or repair your hydraulic cylinder
From the study of your specifications or 3D drawings, we design and manufacture hydraulic cylinders...
Our machine tools and our stock of seals allow us to repair hydraulic cylinders...