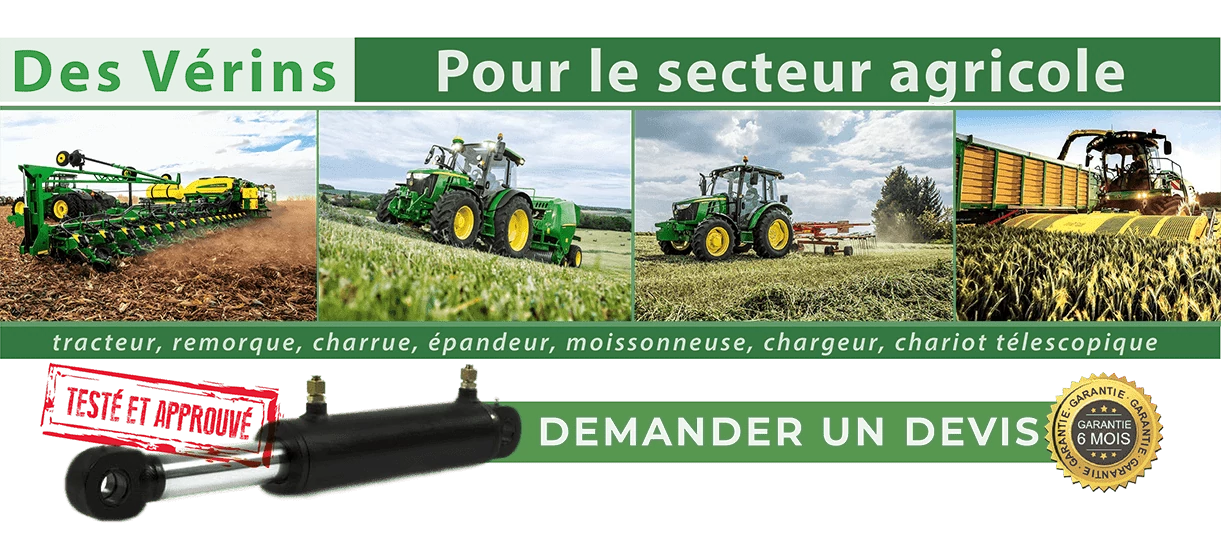 We put at your disposal our team of engineers, studies and methods, specialized in mechanical construction and fluid dynamics.
cylinder are particularly widespread in agriculture on all types of machines: The strength of cylinder contributes greatly to the mechanization of agriculture. Heavy loads, working the land and crops, handling are all tasks that need to be accomplished as easily as possible on mobile machines undergoing strong constraints.
Whatever your equipment : tractor, trailer, plow, spreader, harvester, loader, telescopic handler, ... we have an expertise recognized by many market leaders for the design, manufacture and repair of agricultural hydraulic cylinder :
We design and manufacture cylinder adapted to the agricultural sector :
Hydraulic third point cylinder : to facilitate hooking and unhooking operations.
Lifting cylinder : to increase the lifting capacity of the machine.
Cylinder with safety valve : to prevent uncontrolled movement in case of pipe or hose rupture.
Loader cylinder with double rod.
Design, manufacture or repair your hydraulic cylinder
From the study of your specifications or 3D drawings, we design and manufacture hydraulic cylinder...
Our machine tools and our stock of seals allow us to repair hydraulic cylinder...